Kirtan meditation is the most effective way for everyone to achieve inner happiness and peace. Practicing will satisfy our hearts and minds, giving us the happiness we seek.
Meditation with Mantras is so powerful that it can change the state of affairs in the world and overcome the consequences of any bad decisions.
Nothing does more for the living being's well-being than the
congregational hearing and chanting of Mantras.

When we meditate together, we benefit ourselves and the whole world.
Where there are many places where people gather and meditate together, gradually, the entire world is filled with transcendental influence that can change one state into another. The state of chaos, pain, conflicts, wars, selfishness and hedonism can turn to peace and tranquillity in the hearts and minds of people and living beings.
You can feel the effect on yourself, how your inner state will change, and also you can see changes in your friends and relatives and others. The influence happens gradually, but the effect will be visible. It changes people. It makes people happy and free from pain, disappointment, and deception and satisfies the heart. It calms and fills the heart, like you haven't had water for years and feel incredibly thirsty, and finally, the water is here; you have it.
Regularly

immersing your heart and mind in

kirtan

will

illuminate

your path in life and shed light on your relationships with others, your work, your environment, how to deal with failures and setbacks, and

every aspect of your life.
Not only does kirtan help relieve stress, worries, and anxiety, but it awakens and cultivates the innate wisdom, happiness, and spiritual love lying dormant within you. By gradually cleansing your heart and mind, you can discover and experience your real-life identity, self-worth, and purpose.
We have faced war ourselves – there is a war in our country
And similarly, many wars, conflicts, and violence are going on worldwide…
Seeing this and realizing that the tendencies are only growing, we felt the need to have the necessary knowledge to start a peace movement around the world
We travel, collaborate,
and unite to do as much as possible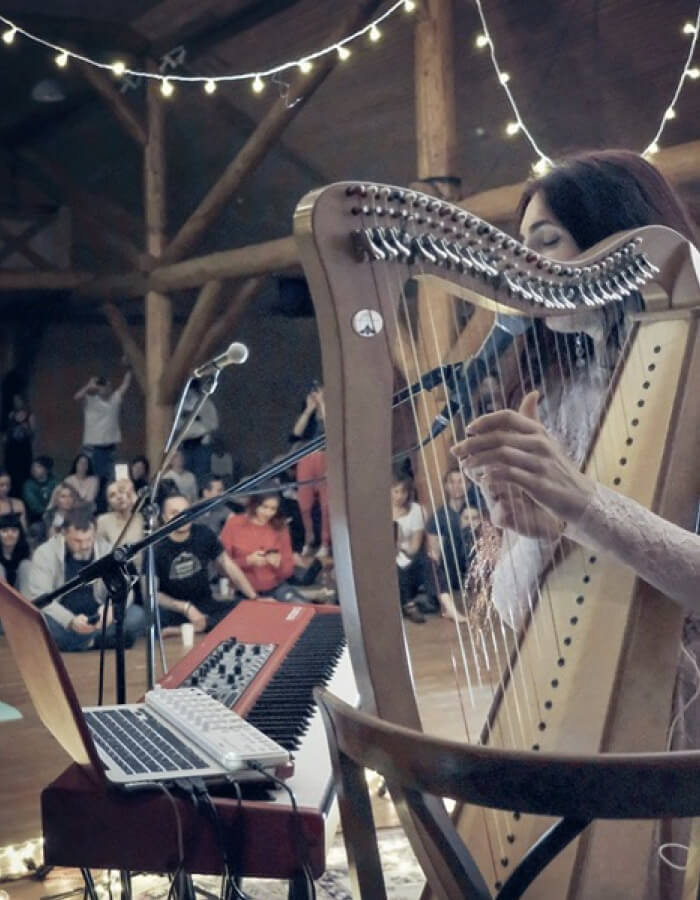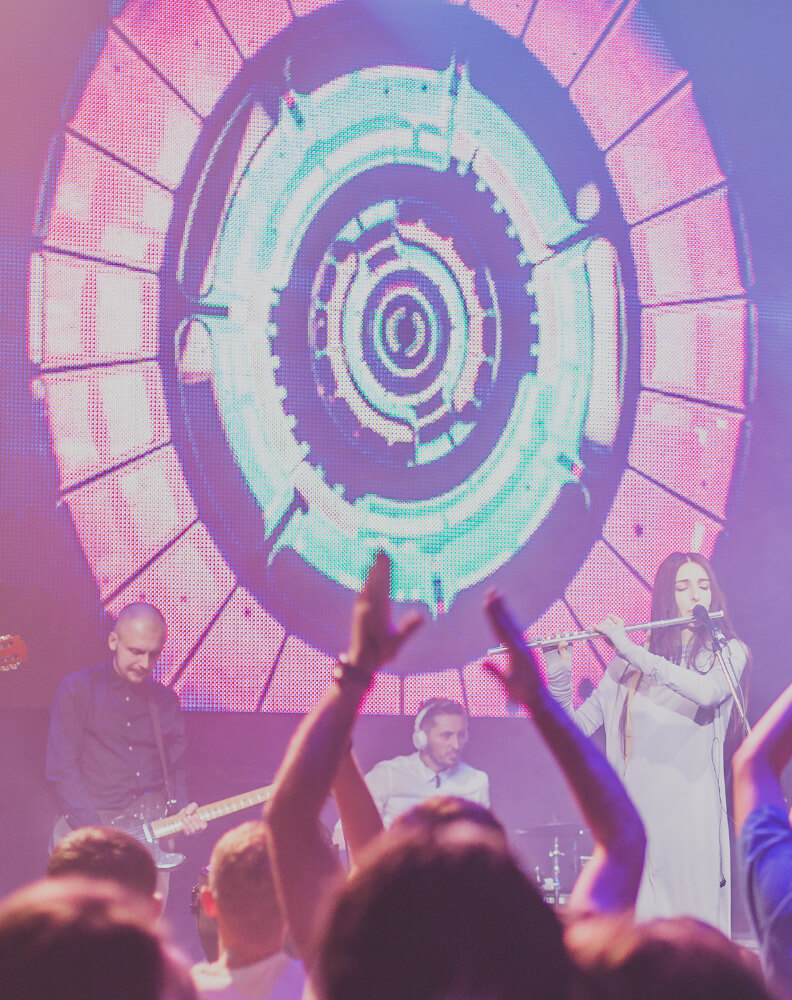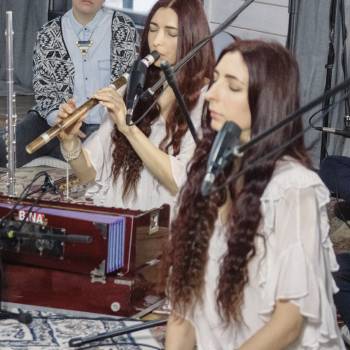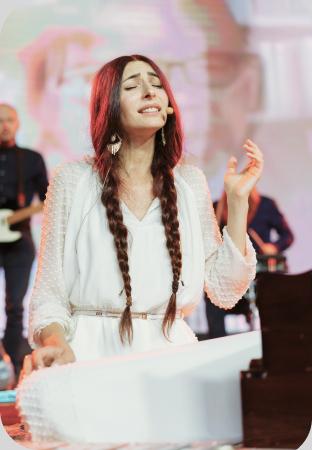 Join online broadcasts from around the world on weekends!
Join us to have the experience of meditating together, to dive into the transcendent sounds that can make us happy if we let them into our hearts